Tours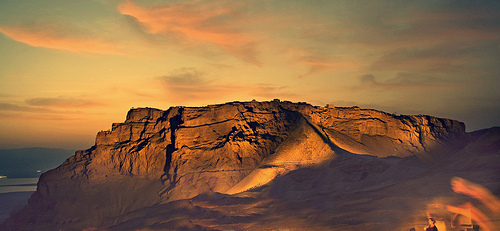 (105)Masada Sunrise (from Jerusalem)
♦ Pick up Jerusalem and transfer to Masada via the Judean Desert.
♦ Hike up to Masada via the Snake Path, seeing the beautiful sunrise across the
Dead Sea and Moab Mountains.
Explore the site of Herod's palace and learn the story of heroism.
♦ Walk in the Ein Gedi nature reserve, an oasis in the Judean Desert.
♦ Bathing and floating in the Dead Sea .
♦ Transfer back to Jerusalem.
Tour Ends at approx 14.00 PM
From:
59$
Price: $ 59
Book Now!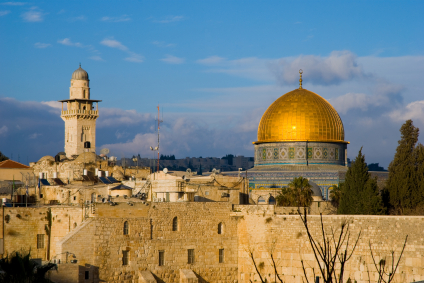 Jerusalem Old & New
The tour includes:
♦ Will visit Mount of Olives
♦ Yad VeShem
♦ The Holocaust Museum
♦ Old City of Jerusalem:
- The Byzantine Cardo
- The Western Wall
- Via Dolorosa and the Church of the Holy Sepulcher.
From:
59$
Price: $ 56
Book Now!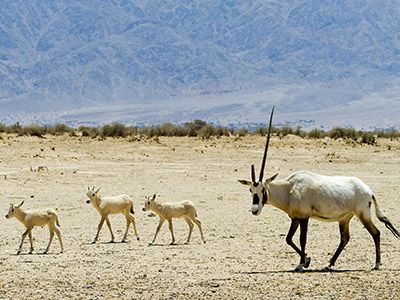 (102) Masada, Ein Gedi & Dead Sea - From Jerusalem
♦ Pick up from Tel Aviv/Jerusalem
♦ Drive through the Judean desert Valley
♦ Ascend Masada by Cable car and explore the fortress
♦ Enter a private beach at the Dead Sea-the lowest place on Earth
♦ Walk around the Nature reserve of Ein-Gedi
♦ Quick overview to Jericho The oldest city on Earth
♦ Drive back to TLV/JLM
From:
59$
Price: $ 59
Book Now!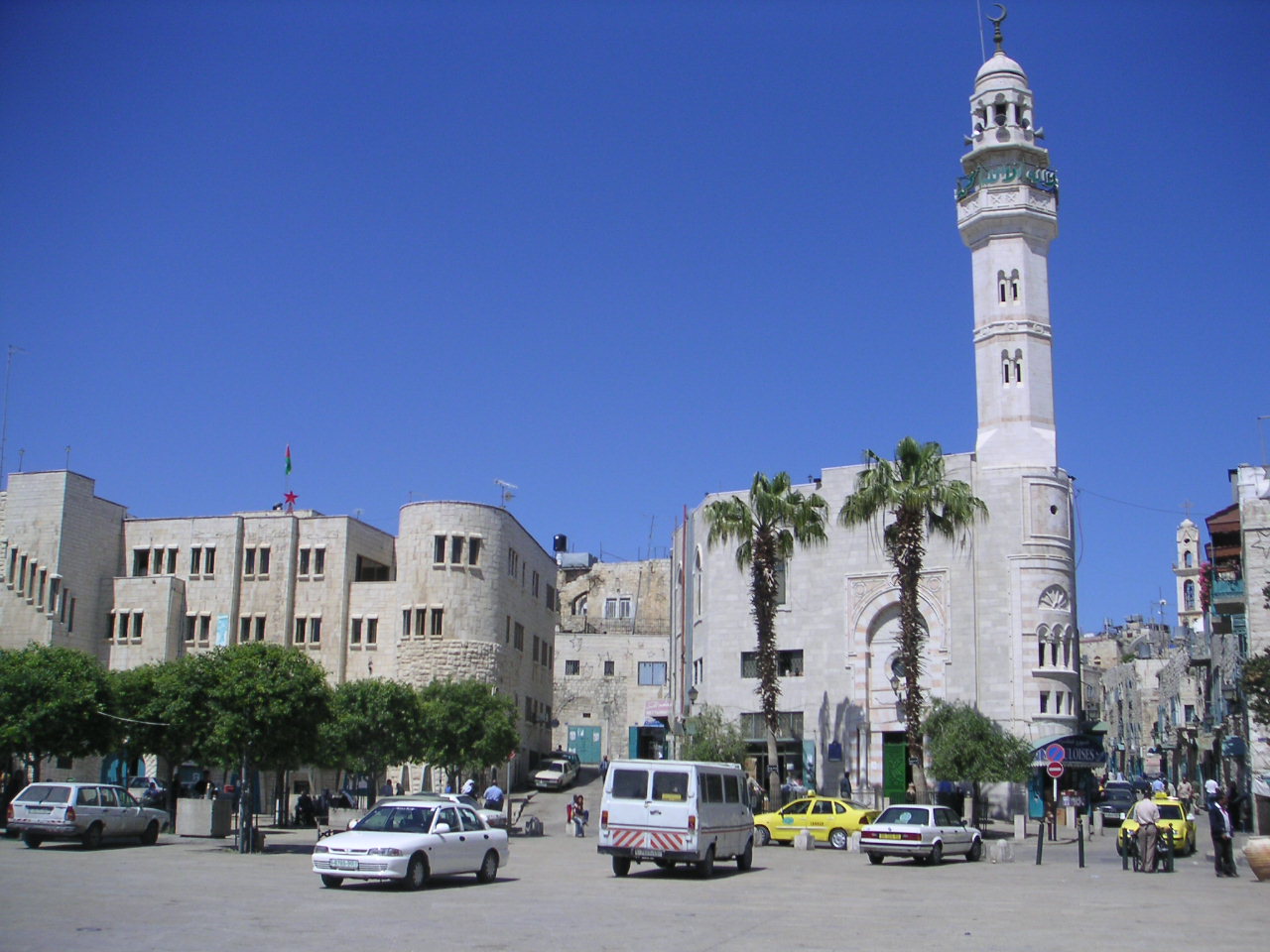 Jerusalem & Bethlehem
This tour include:
♦ Mount of Olives with a breathtaking panoramic view over Jerusalem
♦ The Ancient road of Byzantine Cardo
♦ View over the wailing wall and walk the VIa Dolorosa
♦ Basilica of the Holy Sepulchre where Jesus was crucified
♦ The bazaars of the Christian and Moslem Quarters
♦ Church of the Nativity in Bethlehem where Jesus was born
♦ Saint Catherine Church, the Milk Grotto where Mary nursed baby Jesus
From:
59$
Price: $ 56
Book Now!
Hotels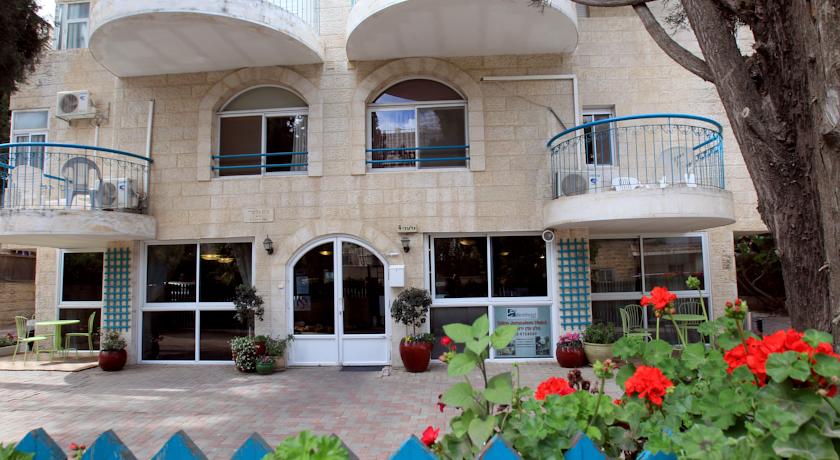 Eden Jerusalem Hotel ★★★
Opened in 2010, Eden Jerusalem Hotel is owned and run by a local family. Featuring free parking and air-conditioned rooms with free Wi-Fi, it is in a quiet neighborhood of Jerusalem.
A continental breakfast is served each morning and includes fresh bread, fresh salads, spreads, cheeses and fruit. There is an espresso coffee machine in the breakfast room.
Each room at the Eden Jerusalem has a TV, small fridge and a private bathroom.

Giladi St. 4, Jerusalem, 93385, Israel
From:
50$
Price: $ 50
Book Now!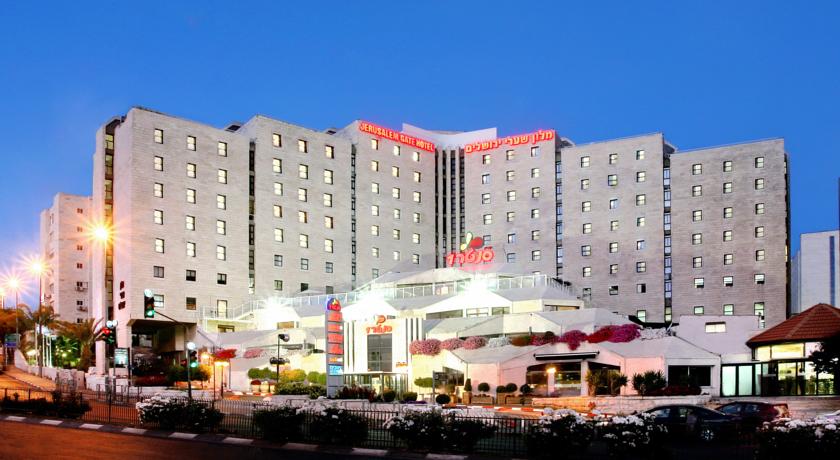 Jerusalem Gate Hotel ★★★★
43 Yirmiyahu Street, Jerusalem, 94467, Israel
Hotel Jerusalem Gate offers modern, comfortable and spacious rooms and newly renovated deluxe suites.
The Jerusalem Gate features a Glatt Kosher coffee shop which is open daily for sandwiches, salads, desserts and a great selection of refreshments.
There is also a large shopping center attached to the hotel, which is filled with numerous shops and restaurants.
This is Jerusalem's only hotel that is Glatt Le Mehadrin, under the official Rabbinate of Jerusalem, and is the only hotel featuring a Mikva.

From:
67$
Price: $ 55
Book Now!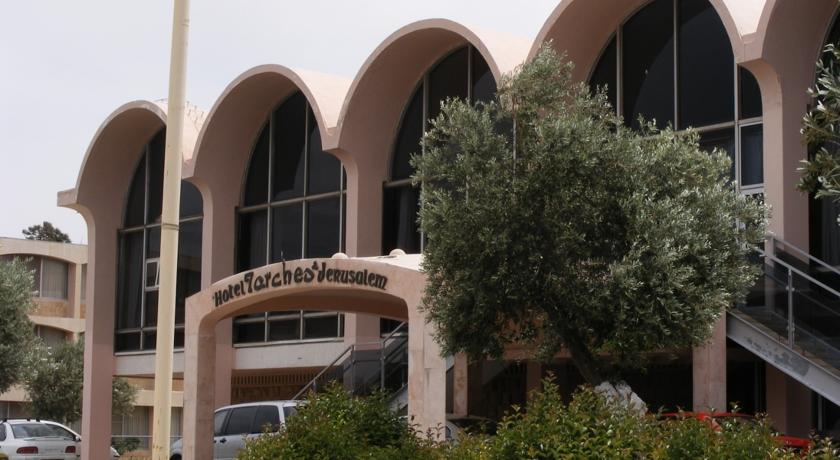 Seven Arches Hotel ★★★
Mount Of Olives , Jerusalem, 91190, Israel
Set on top of the Mount of Olives, Seven Arches Hotel offers panoramic views of Jerusalem's Old City. It offers free parking and air-conditioned rooms with a TV and private bathroom.
Hotel Seven Arches features 2 restaurants. One of which is a bistro serving international and Middle Eastern dishes.
The hotel overlooks Jerusalem and to the north, it has views of the hills of Bethlehem. It is near some of the city's most important Christian holy sites.

From:
65$
Price: $ 57
Book Now!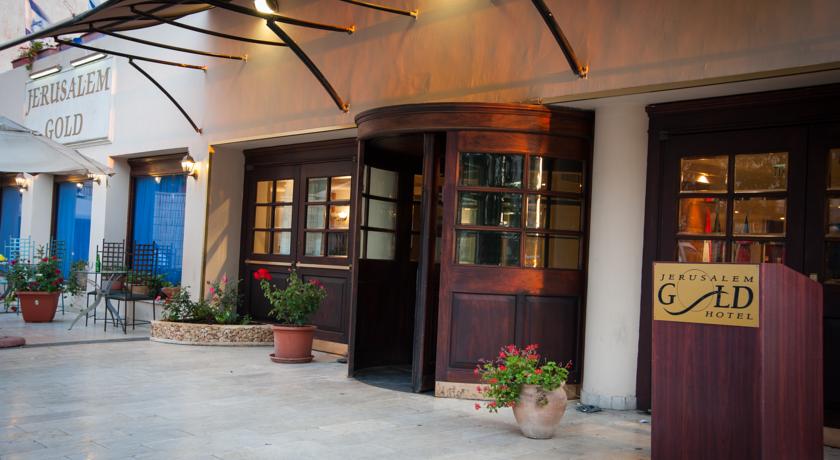 Jerusalem Gold Hotel ★★★★
234 Jaffa Street, Jerusalem, 94383, Israel
Rooms at the Jerusalem Gold come with extra-long beds, Mahogany furniture, black-out curtains, and double glazed windows for extra soundproofing. You can choose your pillow from a menu. Modern facilities include air conditioning, fridge, video games, and a laptop-size safe.
The hotel is a stone's throw from the Jerusalem Convention Center, and the colorful Mahne Yehuda Market is within walking distance of the hotel. The city's major attractions, such as the Biblical Zoo, Time Elevator and Science Museum, are easily accessible by public transportation.

From:
75$
Price: $ 69
Book Now!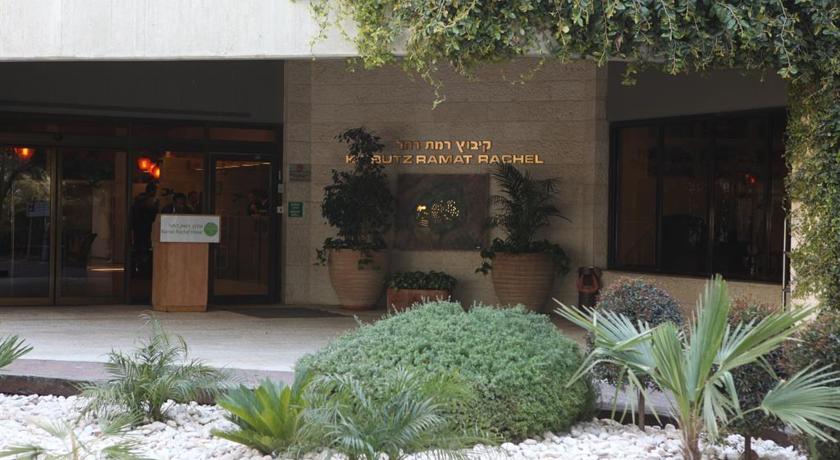 Ramat Rachel Kibbutz Hotel ★★★★
Kibbutz Ramat Rachel, Jerusalem, 90900, Israel
4-star accommodations in a tranquil garden setting, with large swimming pool, children's pool and playground.
Guest rooms with views of the natural surroundings.
Breakfast is buffet style, with typical Israeli ingredients.
There are 4 tennis courts, an exercise room plus a sauna and steam room, spa and relaxing massages.
The restaurant serves a buffet of Israeli specialties alongside international fare, for lunch and dinner. There is also a pool-side snack bar and a cafe in the lobby.
From:
118$
Price: $ 105
Book Now!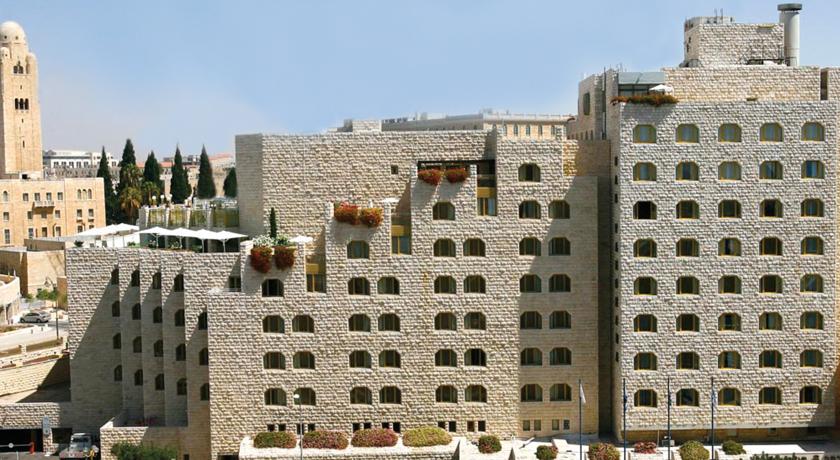 Dan Panorama Hotel ★★★★★
39 Keren Hayesod Street, Jerusalem, 94188, Israel
The Dan Panorama is a 4-star hotel offering air-conditioned accommodations and a great range of facilities.
All of the Dan Panorama Jerusalem Hotel's rooms are spacious and elegant. They have cable TV, and most have views out over Jerusalem and some overlook the Old City.
At the Dan Panorama Jerusalem Hotel, you can use the rooftop pool and the terrace during the summer. The hotel also has a free gym, a synagogue and shops.
The Panorama's restaurant serves many Israeli specialties alongside international dishes. A limited number of free parking spaces are available.

From:
146$
Price: $ 136
Book Now!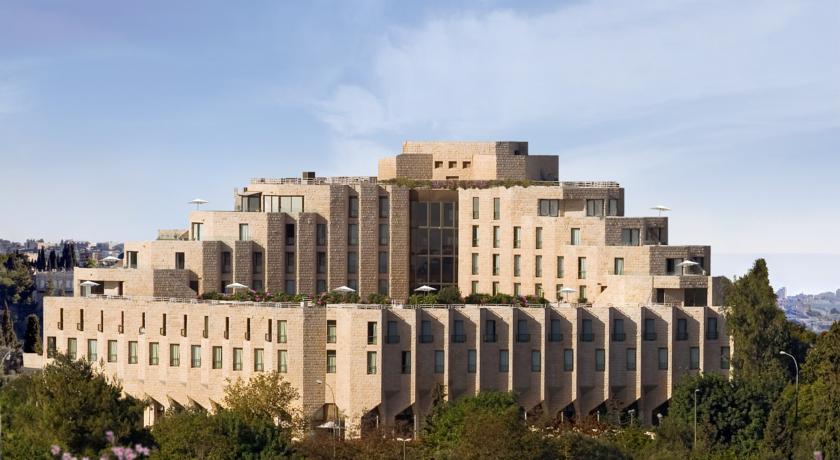 Inbal Jerusalem Hotel ★★★★★
Jabotinsky Street 3, Jerusalem, 92145, Israel
The 5-star hotel provides free Wi-Fi throughout the entire property.
The Inbal Jerusalem Hotel has excellent leisure and spa facilities, modern fitness center, massage rooms, saunas and a hot tub. The property features an outdoor swimming pool and a heated indoor swimming pool. The hotel is built entirely in traditional Jerusalem stone, and includes luxurious rooms and suites with an LCD TV.
The new and renovated club lounge serves drinks and light meals throughout the day to guests staying on the executive floor, which has a huge balcony overlooking the Old City.
From:
250$
Price: $ 240
Book Now!