Tours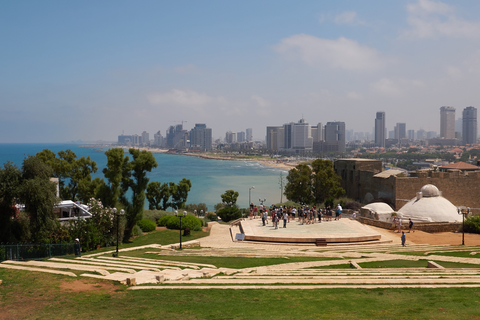 Tel Aviv Urban Tour - Architecture, Food and Street Art Just $39
Tel Aviv Urban Tour Itinerary

*09:45 – Pick up from Tel Aviv (café 65 on Rothchild Blvd)
*10:00 –Arrival at Tel Aviv, enjoy a day filled with art, history, culture, and food exploring Tel Aviv by foot on a comprehensive walking architecture, food and street art tour.
*12:00 – Free time/transfer to start of food tour
*12:30 – Tel Aviv Market Tour at vibrant Shuk HaCarmel
*14:30 – Free time/transfer to start of the street art tour
*15:00 – Tel Aviv Street Art Tour and explore Graffiti at Florentine and Nahalat Binyamin
*17:00 – Tour ends in Tel Aviv

NB – all timings are approximate and order is subject to change

From:
39$
Price: $ 39
Book Now!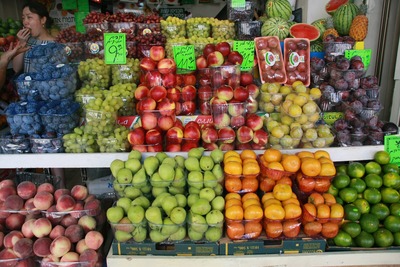 Tel Aviv Food Tour of the Carmel Market
Explore the Kerem HaTemanim market and walk through the side alleyways and restaurants specializing in Yemenite cuisine like malawah flat-breads and hearty meat dumpling soups, as well as numerous hummus and falafel eateries.

Tel Aviv food guide will not only explain and impart knowledge but also provide food samples of fruit, vegetables and spices from the markets along the way.

Enjoy the food that is Beyond the boundaries of taste and like the paradise on your plate includes

A popular Israeli snack Garinim which is a mix of roasted seeds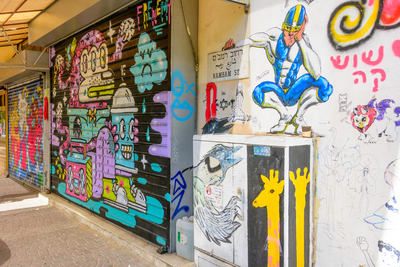 Tel Aviv Walking Street Art Tour
* A Day In Paradise of Street Art tour begins at 15:00.
* Explore, learn and enjoy the walking all the way through the best place to hunt for Tel Aviv street art is the southern area of the city, especially around the hipster neighborhood of Florentine.
* Wander, explore and discover this area which is full of vintage boutiques, artisanal workshops, cozy cafés, craft beer - pubs and –it goes without saying- ubiquitous urban art.
* Enjoy the freedom and gain a deeper understanding of both the street art culture and historical roots of Israel and Tel Aviv.
* This experience will help you better understand current happenings in contemporary Israeli culture while gaining a unique insight into Tel Aviv lifestyle.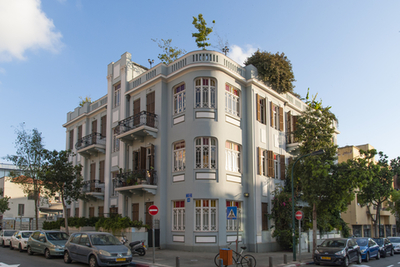 Tel Aviv Walking Architecture Tour

* 09:45 – Meeting point in Tel Aviv.
* Discover a different world of architecture of White City with our guide take you in the beautiful tree-lined streets
* overflowing with bougainvillea flowers and greenery including Rothschild Boulevard and Ahad Ha'am Street.
* Experience the uncommon history and culture of Tel Aviv by visiting and experience a variety of both old and new Bauhaus famous white buildings and new tower buildings, international-style, eclectic, and brutalist-style characterized by ornamented and colored facades, symmetrical divisions, domes, arches, and hanged balconies by foot.

* Our full of knowledge tour to Tel Aviv architecture with our well-informed guide will share interesting information about the history and transformation of Tel Aviv City and answer your questions about the buildings.
Let your soul and spirit fly in beautiful Architectural city Tel Aviv.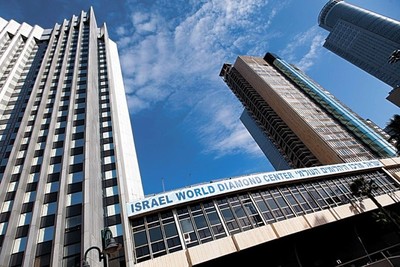 Tel Aviv Diamond Exchange Exclusive Tour
Pickup from your hotel in Tel Aviv
Arrive at the entrance to the Tel Aviv Diamond Exchange where you guide, a 'member' of the bursa will meet you and give you introduction of unique diamond complex.
Pass through security as you enter the largest and most secure diamond trading complex in the world. Attempts to replicate the Tel Aviv diamond exchange elsewhere in the world have been unsuccessful.
Learn about the structure and the process of the Tel Aviv Diamond Exchange and global diamond trading industry.
Tour the facilities of the Tel Aviv Diamond Exchange where dealers exchange and trade pieces daily on diamond trading floor.
Learn about how they are classified and valued diamonds, and how to look at and appraise them
This is not a tour to a gift shop, it is led by diamond professionals, however there will be an opportunity for those who wish to purchase diamonds at wholesale prices.
Return to your hotel

From:
65$
Price: $ 65
Book Now!
Shuttles
From:
17$
Price: $ 17
Book Now!
From:
17$
Price: $ 17
Book Now!
From:
25$
Price: $ 25
Book Now!
From:
35$
Price: $ 35
Book Now!
From:
38$
Price: $ 38
Book Now!
From:
38$
Price: $ 38
Book Now!